Operation Honeymoon: Where it's Happy Hour, Every Hour!
August 20, 2014 by Mackenzie Melfa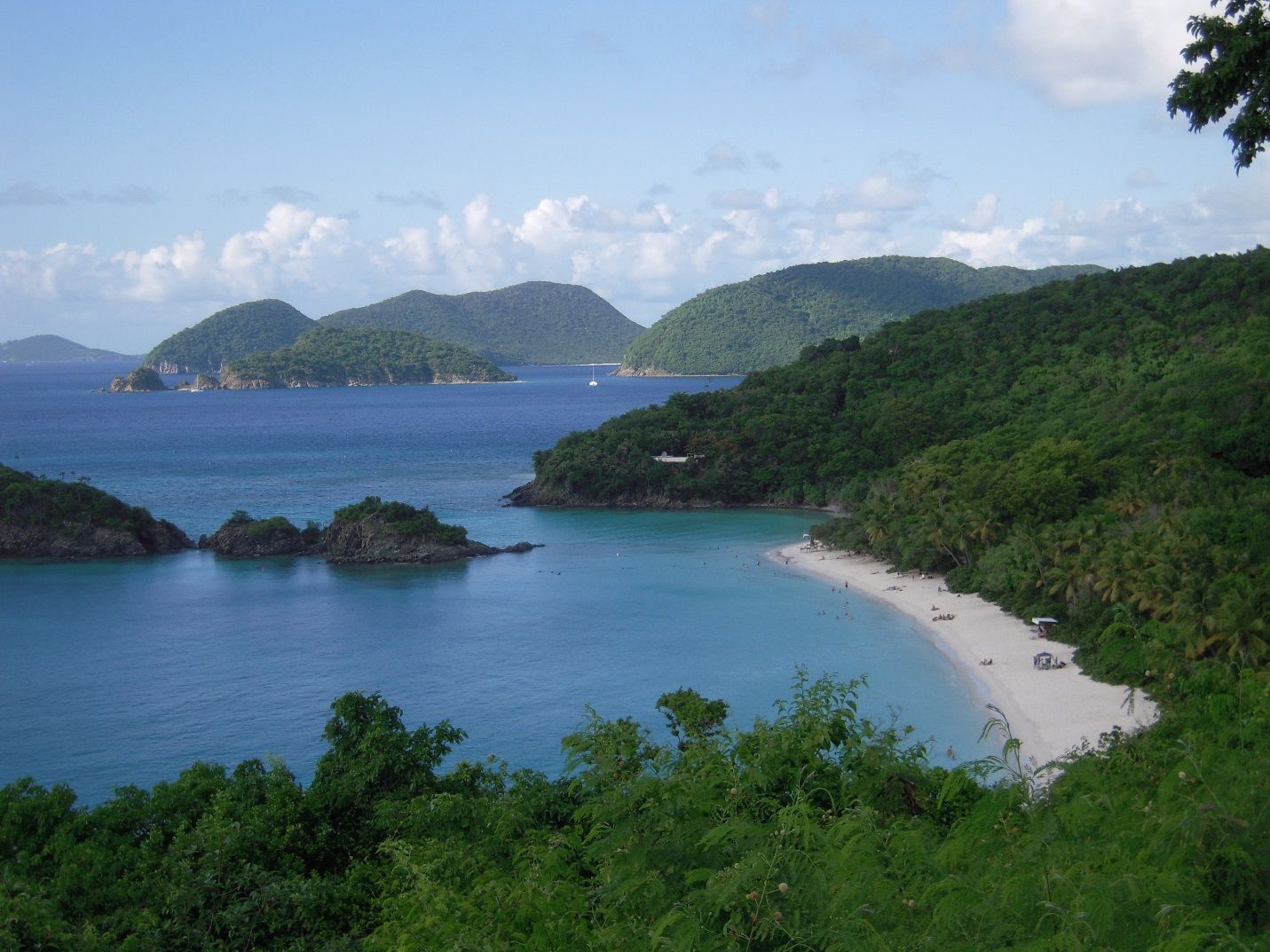 Trunk Bay.
White sand beaches, crystal clear water, laid back atmosphere, and frozen drinks? Yep, sounds like the right place to start a marriage off! Welcome to the Caribbean, land of the honeymooners. With beautiful islands like Saint Lucia, Martinique, and Antigua it's no surprise that couples flock to the Caribbean to relax, and enjoy the first moments of marriage.
There are so many wonderful options when it comes to a Caribbean honeymoon but for Dave and I we want more than just a pretty beach. We want an island that is begging to be explored from top to bottom. Which brings us to Saint John, USVI.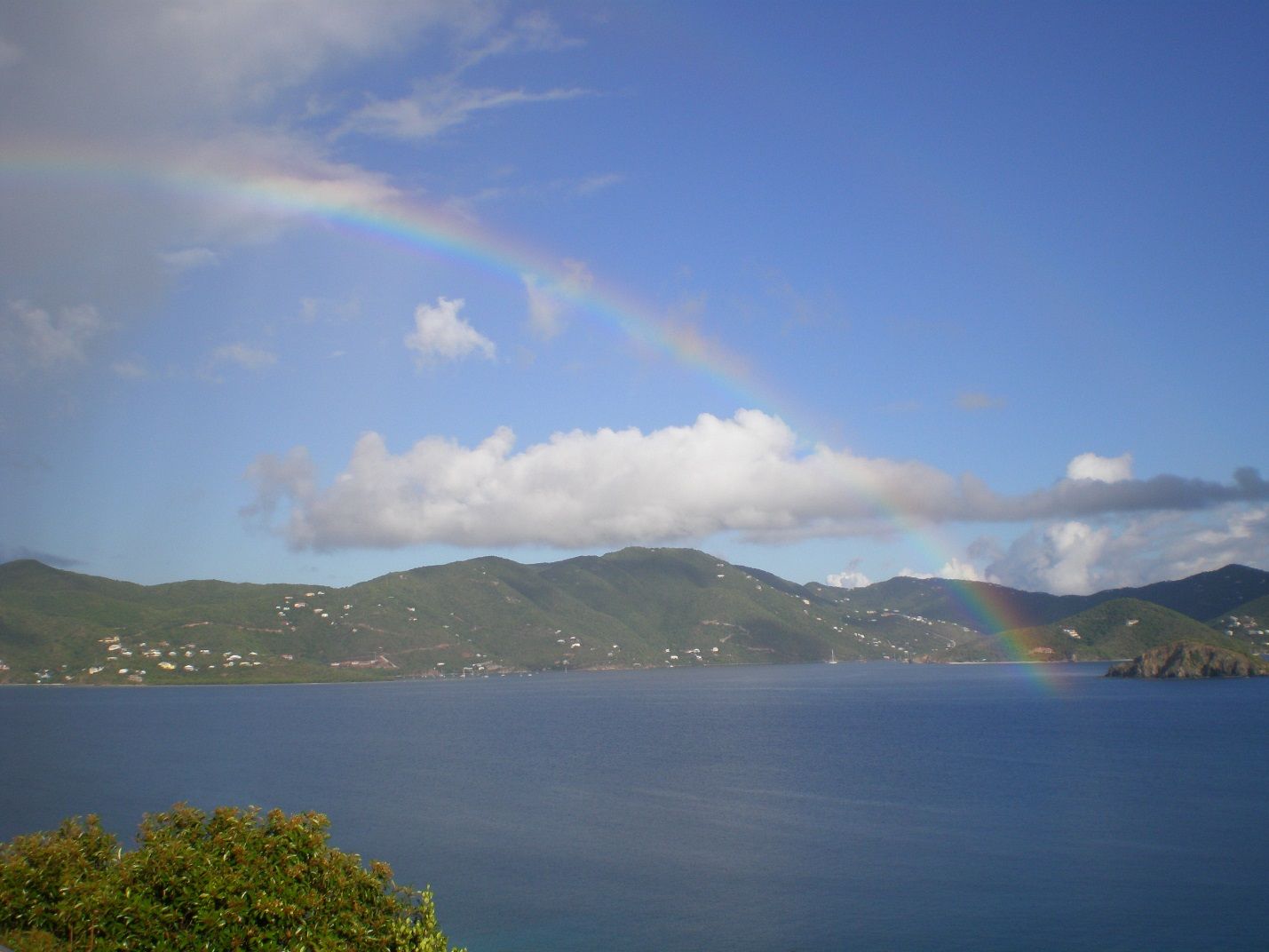 Rainbow over Round Bay.
St. John is very unique in that 60% of the island is a protected national park. This means hundreds of amazing hiking trails to hidden beaches where it's just you, your love, and the crystal clear water of the Caribbean. Romantic, isn't it?!
But where to stay? Cruz Bay on the West End is full of restaurants, shops, condos, and the ferry terminal. Not far from here is the incredible Caneel Bay Resort. This hotel has luxurious oceanfront bungalows that lend themselves perfectly to a honeymoon couple. The property is beautiful with an amazing beach, and a romantic restaurant designed around the ruins of an old sugar mill.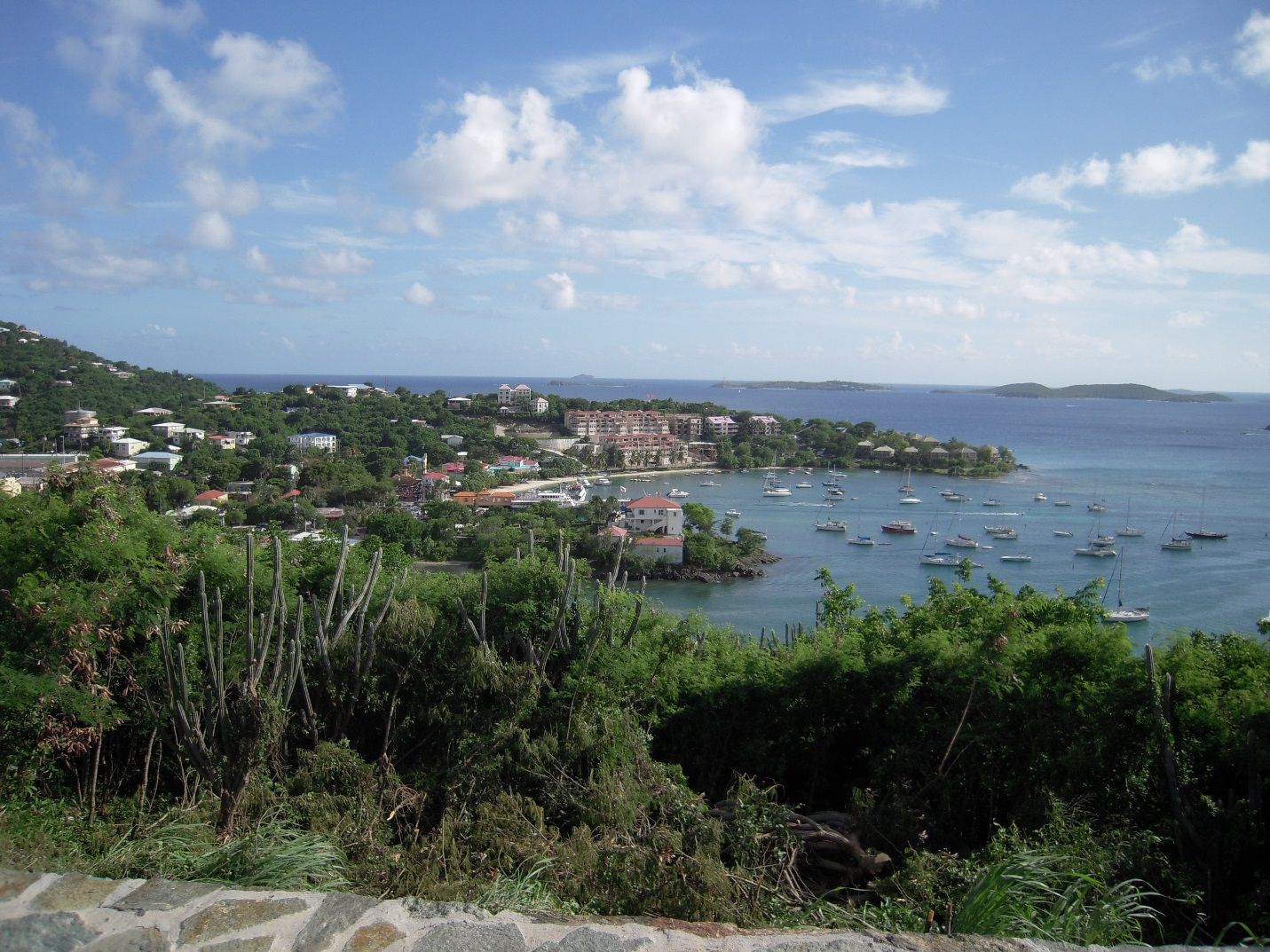 Cruz Bay.
As lovely as Caneel is, Dave and I are drawn to the East End of the island. This half of the island has a bunch of charming homes for rent, quite beaches, and beautiful views. Driving out there can be quite an adventure! You drive on the other side of the road, and some of the hill's and switchbacks are enough to make any solid driver a little terrified. Once you get the hang of the curves, as well as the occasional donkey blocking your path it's a lot of fun!

Sea Turtle.
Having visited a few times before I can vouch that St. John is home to some amazing ocean life. I've seen turtles, barracudas, tiny octopi, tons of colorful fish, and even a Portuguese man-o-war (pretty but DO NOT TOUCH!) Renting a boat for the day and exploring all of the bay's and coves of the island is a must for anyone visiting! Saint John is a great fit for a couple who is looking for a little adventure on their honeymoon! But will it be our pick? Time will tell! Check in with me next month when we look at visiting the Eternal City.
---
---