There Will Be Cake: Creating a Bayside Budget
July 02, 2014 by Jessica Hendrick
You know that giddy feeling of impatience, when your mind starts excitedly racing way ahead of the present? Your thoughts seem to be traveling at such a rapid speed you cannot even begin to verbalize what you are thinking. Well, this is the exact feeling Brian and I both had one Saturday morning as we walked into the Chesapeake Bay Beach Club. We were barely five feet through the doorway before we turned to each other grinning ear to ear. We knew this was where we wanted to get married. I was ready for our wedding to be later that night! I practically sprinted up to where the staff was greeting visitors, ready to go on a tour and lock down our date.
However, I needed to slow my roll and stay calm. We were waiting for my parents, who were just a few miles behind us on the road. Still I couldn't wait, and neither could Brian. We were bursting to share how excited we were about this venue. My Mom and Dad were not more than 10 minutes away, but I called them and said "Hurry up and get here now! This is the place." Brian was on the phone too, calling his parents.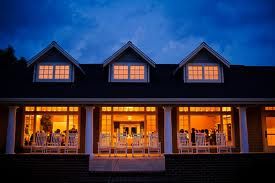 I went back out to the parking lot to usher my parents in and present them with the vision I was already seeing in my mind. Fortunately, I did not need to do much convincing. Both my parents and Brian's parents were just as enamored with the Chesapeake Bay Beach Club's services and atmosphere. We had an appointment at another site that afternoon, but we all decided we did not need to see any other venues. The Beach Club was where we wanted to tie the knot.
The Beach Club was only the second venue we visited, and we didn't need to see anymore. We could feel this was the place, and were ready to say "Yes" to the venue. About a week later we were looking at and signing the contract. Brian and I even opened a small bottle of champagne and toasted the occasion.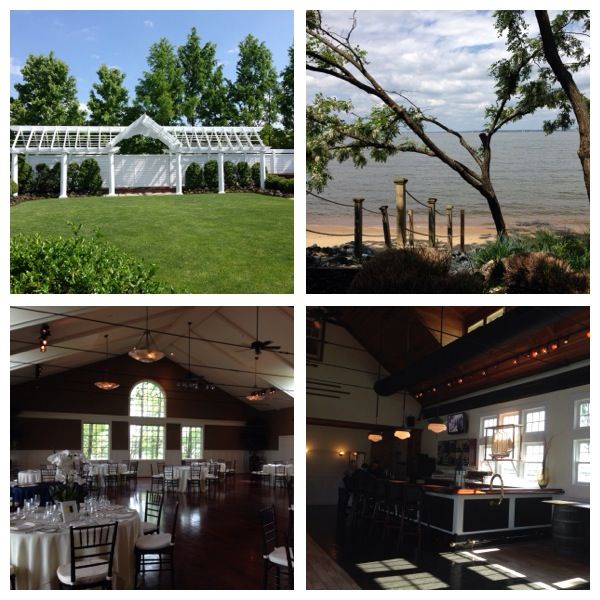 Despite how easy our venue search may appear know that we did a lot of planning before visiting any sites. Brides, brides-to-be, and even mothers-of-brides-to-be, I want you to know that as exciting and glamorous as weddings can be, the initial planning stages are quite the opposite. Before I became infatuated with pinning flower arrangements on Pinterest, and favoriting décor items on Etsy my parents and I had serious conversations about the guest list and the budget. These two items will drive the search for your venue and catering.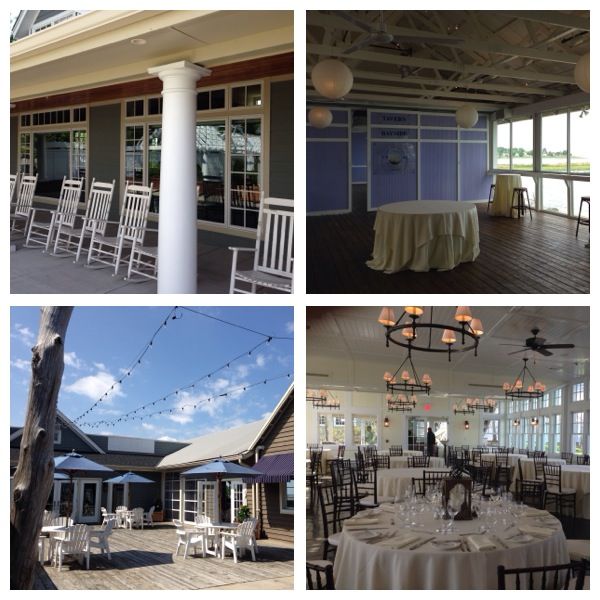 In perusing the online posts from Wedding Wire and the Knot I learned that brides spend anywhere from 45-70% of their total wedding budget on the venue (and catering!) I personally had no clue about the high price tag attached to my fairy tale "I do's"- did you? Oh, and on a side note apparently wedding insurance is a thing. We'll circle back to that in later posts, but again I had no clue!
So, Brian and I started our planning by methodically sitting down and drafting a guest list. We felt like the socialites of the year when we counted only 80 people on our first guest list. Eventually, as we spoke with our parents and re-examined the list for people we may have missed it grew to about 130 guests. Since Brian and I attended the same high school and college our group of friends and family is already closely integrated, and I am excited to invite each of these guests to celebrate the commitment Brian and I are making to one another.
Alright, guest list, check - now onto overall budget. With Brian and my mothers' savvy excel skills we created the "Big Ass Wedding Spread Sheet" (as it is saved in our computer). Using budget information from a friend's wedding, and looking at popular vendor sites we estimated the cost of flowers, music, cake, dress, photography, invitations, favors, gifts, catering, and venue. The final number that was computed was shocking, and so we re-examined our estimates and considered what our priorities were going to be. We decided our big spenders would be a waterfront venue/catering, music, and photography. I really encourage brides to pick three priorities to splurge a bit more on. It really helped us in our decisions.
After about 2 weeks of playing with our guest list and our budget it was on to the fun part! Looking at wedding venues!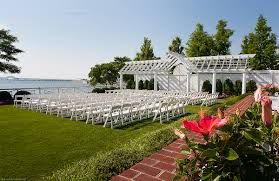 I am thrilled to be having our wedding at the Chesapeake Bay Beach Club, with the bay bridge and the water in the back drop. I am also so grateful to my parents' generosity and excitement as we start this process. Their encouragement to plan this celebration (it will be a party!) in a that stays true to Brian and I as a couple is so appreciated.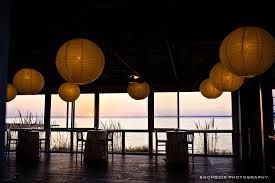 But that's not all folks- I also feel very blessed to be adding to my family in-laws that are as equally enthusiastic and genuine in making this party one to remember. All we need now is good weather (cross your fingers) and of course the cake! - Jessica Hendrick
Photos from Jessica Hendrick & online photos of Chesapeake Bay Beach Club
---
---