CP TIES THE KNOT: Bridal Beauty Checklist
April 30, 2014 by Monika Reynolds
When our wedding was about 6-8 months out, I started thinking about all things bridal beauty. I became quickly overwhelmed with the abundance of things you are "supposed to do" in order to look your best on the big day. I wasn't sure when I should begin certain routines or how far out I should book appointments, so I enlisted the help of my friend Kara Manos, beauty blogger at Politics of Pretty. She helped me put together a timeline of the to do's in order to prep for my wedding day. Now we are about 5 months out (ahh!) and I am on track to being the prettiest, polished bride there is, thanks to Kara. I have booked out six months of facials at the Four Seasons Spa in downtown Baltimore, have been using the WrinkleMD machine (it really works - read more on my blog soon), and have been doing nightly teeth whitening and eyelash lengthening, in addition to lots of gym time and eating healthy. Check out Kara's Bridal Beauty Checklist below with added tips and tricks on how to get prepared for your special day and be sure to follow along with my bridal beauty routines and updates on Champagne Picnic!

The Ultimate Bridal Beauty Checklist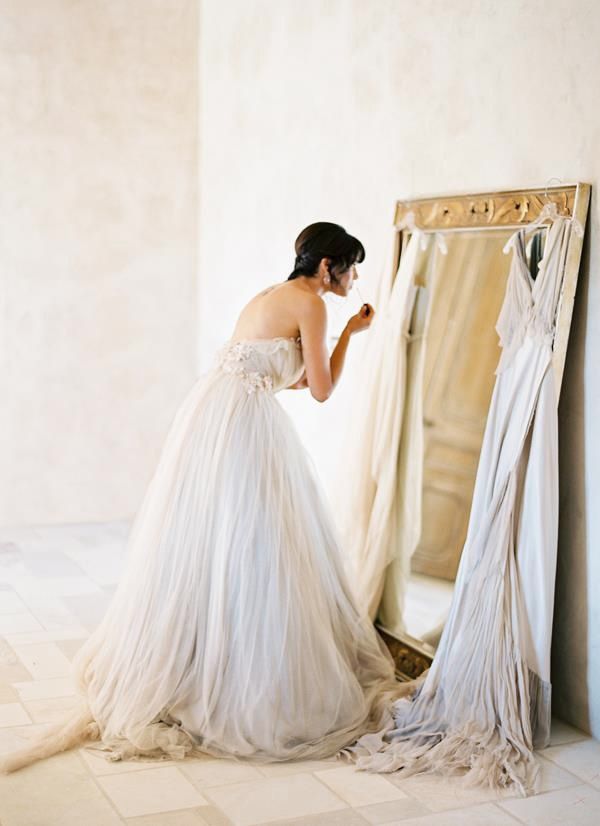 6-9 Months Before Your Wedding:
Start a wedding day beauty binder or Pinterest board for inspiration for the big day!
Now's the time to experiment with hair color and nail down your skincare routine. Consult a skin expert to start incorporating a monthly regimen (think peels, facials, microdermabrasion, etc.).
Research which salons or local artists offer wedding hair/makeup. You'll also need to decide if you will go somewhere for your hair and makeup the day of or if you'd rather have an on-site beauty team.
3 Months Before:
Start your testing different self-tanners and spray tans if you are looking to achieve a faux glow on the big day.
Start an at-home teeth-whitening routine.
Begin wedding hair and makeup trials. Book your beauty team and set up appointments for your wedding party.
1 Month Before:
Start regularly applying self-tanner to build a good base color.
Start feeding your skin from the inside out. Pack as many super foods throughout your day, get plenty of sleep and drink lots of water.
Maintain a simple and consistent skincare routine leading up to the big day.
2 Weeks Before:
Put together call times and directions for your on-site beauty team.
Schedule your mani/pedi, final facial and/or spa treatment.
The Week Before:
Do a deep-conditioning treatment for softer, shinier hair.
Book your last waxing appointment to avoid any redness or irritation right before the wedding.
Get brows, bikini line and anything else you want, waxed.
Get your final facial and/or spa treatment for maximum glow potential.
1-2 Days Before:
Book your mani-pedi so you don't have to wait for polish to dry on your wedding day. (I also recommend bringing your own colors or purchasing the polish so you can touch up on any last-minute chips.)
Schedule a deep-conditioning hair treatment approved by your stylist.
Wash your hair for the last time before your wedding. Day old hair typically holds better than freshly washed hair.
The Wedding Day:
Shower four to five hours before your call time with a shower cap to protect your hair.
Get your hair styled three hours before call time.
Get your makeup done (or start applying it) at least one hour before the ceremony.
Take your touch-up essentials (think lip gloss, liner, and powder) with you before the ceremony.
Spritz your favorite perfume just as you're leaving so you'll have it on as you walk down the aisle.
Monika is a fashion and lifestyle blogger at champagne-picnic.com. You can follow her while she builds a fabulous lifestyle on Twitter and Facebook.

---
---