CP Ties the Knot: Engagement Bliss
December 05, 2014 by Monika Reynolds
So much has happened since I last updated you with where we are with planning! The engagement party was a smashing success. All of our friends and families made the trip to Baltimore to celebrate our engagement with us. The party went off without a hitch (pun intended) and the night could have not gone more perfect. Our families met for the first time which I thought was going to be more awkward than it was, but it went very smoothly. I wanted to share some photos with you from the party. I also shared some additional photos on my blog here.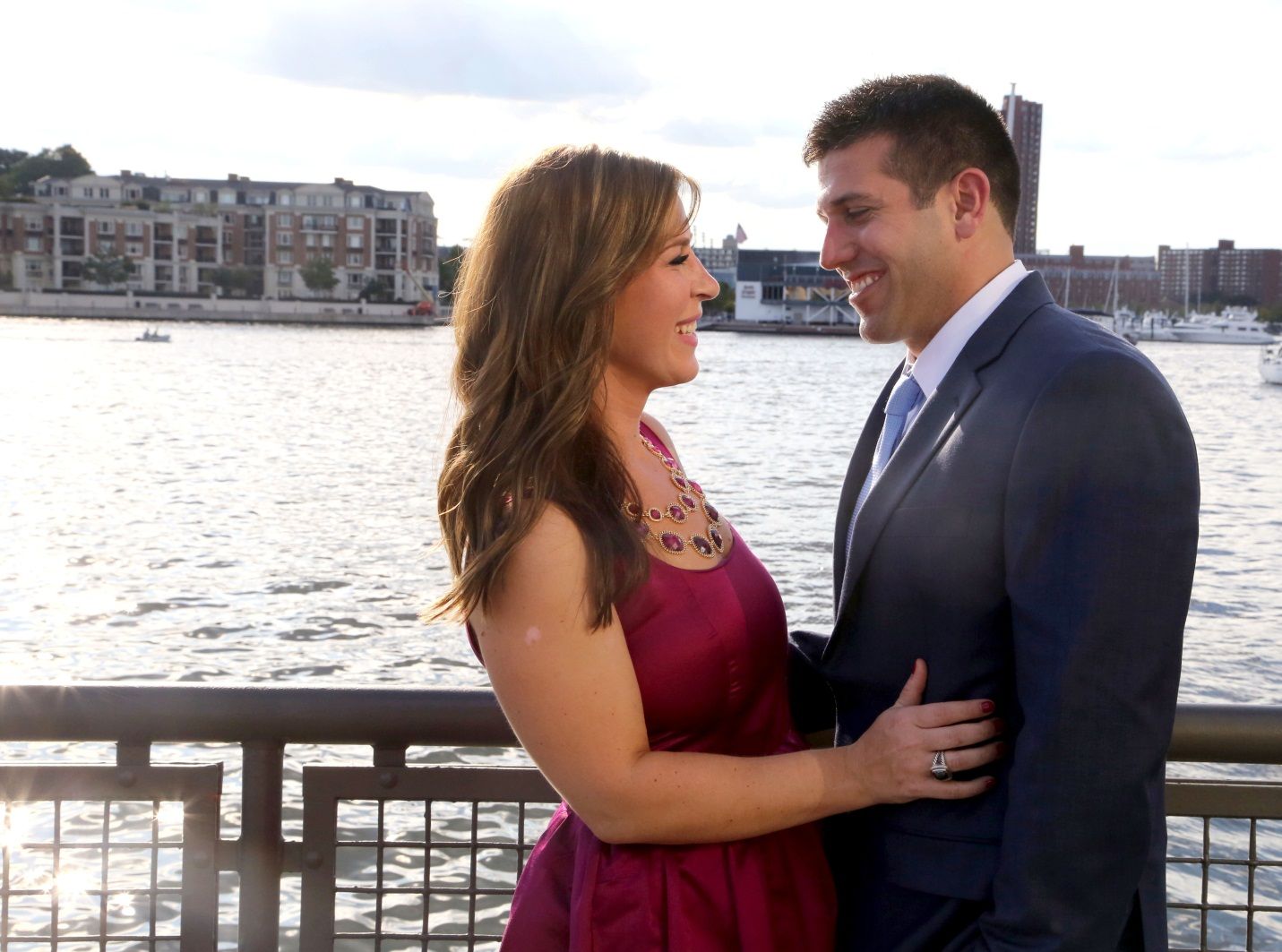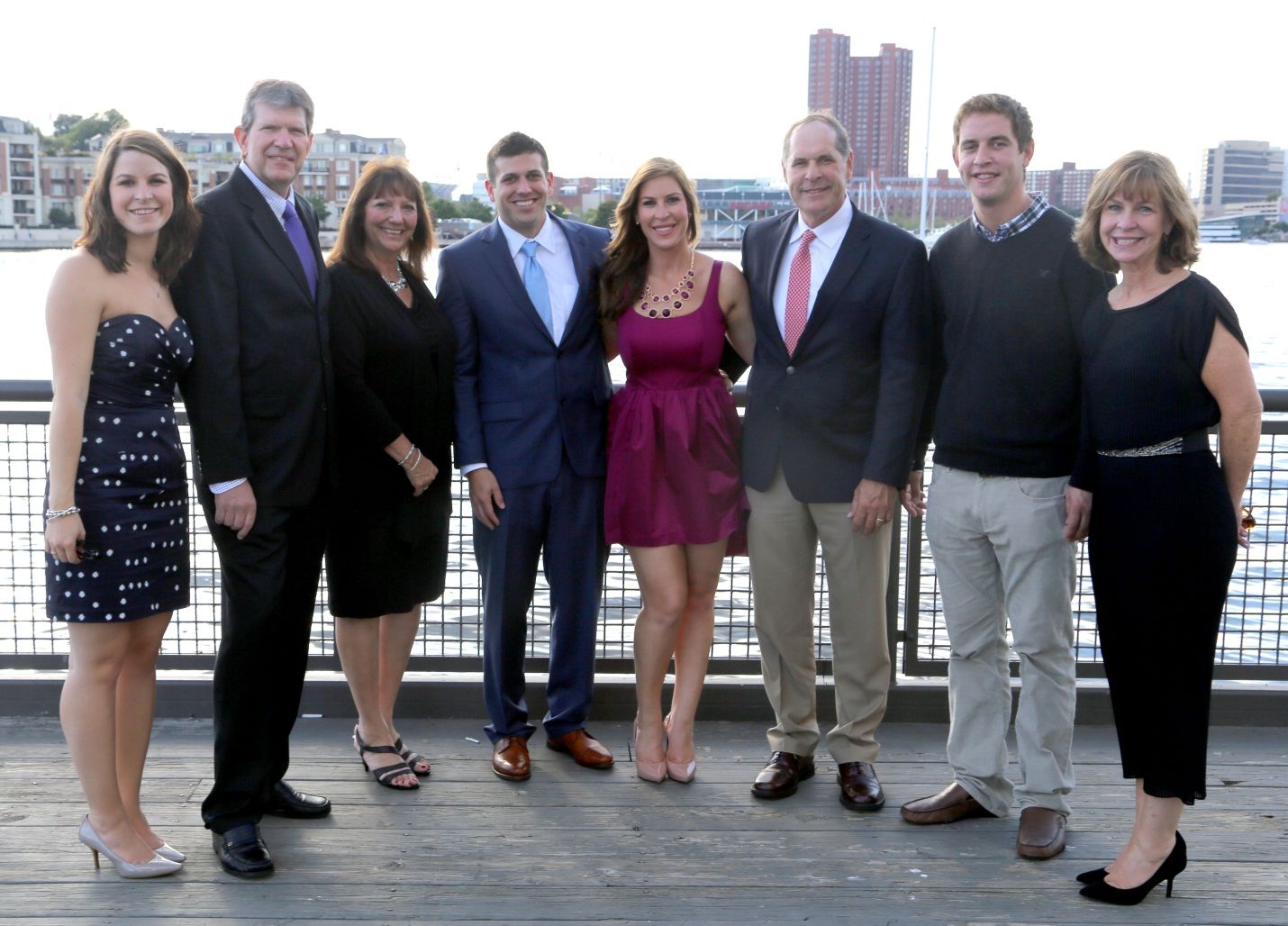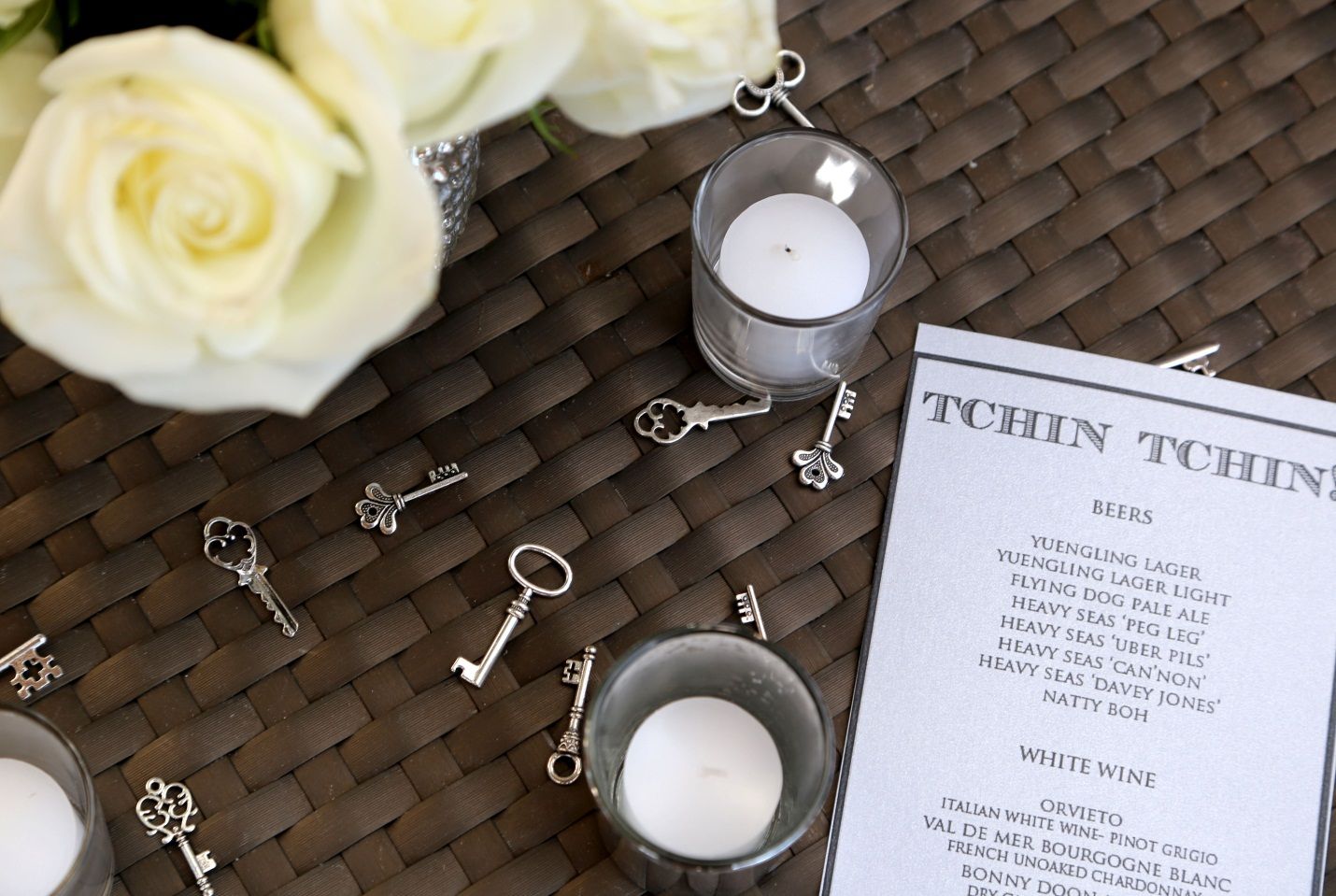 Again, I have to give a special thank you to the girls of Ste. Marie Showers. I mentioned them in my last post, but now that the event is over and it couldn't have gone more perfectly, I feel like I owe these girls my life! It truly was amazing to have someone helping with the little details of planning along the way. I wanted to include the exact services they provided me with in case you were considering using an event planner for your wedding day (or any other event you are planning). Here is the amazing set of things Kirsten and Megan did for me to help the event be the perfect night that it was:
Event Conceptualization
Vendor Negotiation
Food and Beverage Planning
Decor and Site Design
Budget Creation and Management
Equipment and Supply Rentals
Menu and Signage Printing
Communications
Day of set up and coordination
You wouldn't believe how much having an event planner helps take the stress off of you and just allow you to enjoy the event itself. I highly recommend these ladies for any of your event planning needs in the Baltimore/DC area! Thanks again Megan & Kirsten!!
We spent the entire night eating, drinking, chatting and laughing. I finally asked all of the girls to be my bridesmaids with a little gift. I got them each a monogram bracelet with their initials and a mini bottle of champagne. I also wrote each of them a different special card asking them to be in our wedding. My dad made a really amazing speech (we all shed a few tears), and we took a bunch of photographs by the water while the sun was setting. At the end of the night, one of our friends had the idea to take the little keys from the tables, make a wish, and throw them into the Harbor. If you remember how Mike proposed (read about it here), then you know this was the most perfect way to end the night.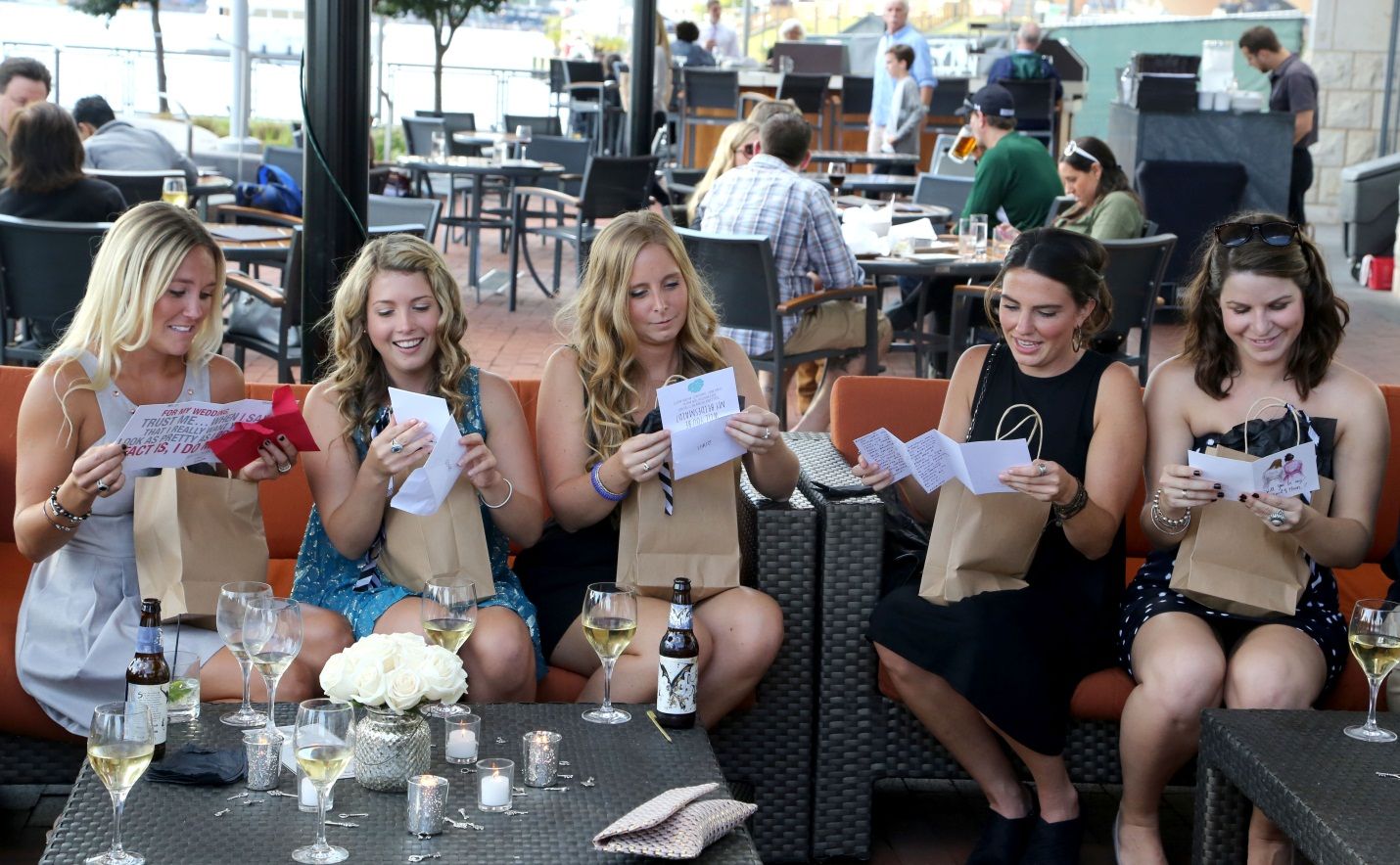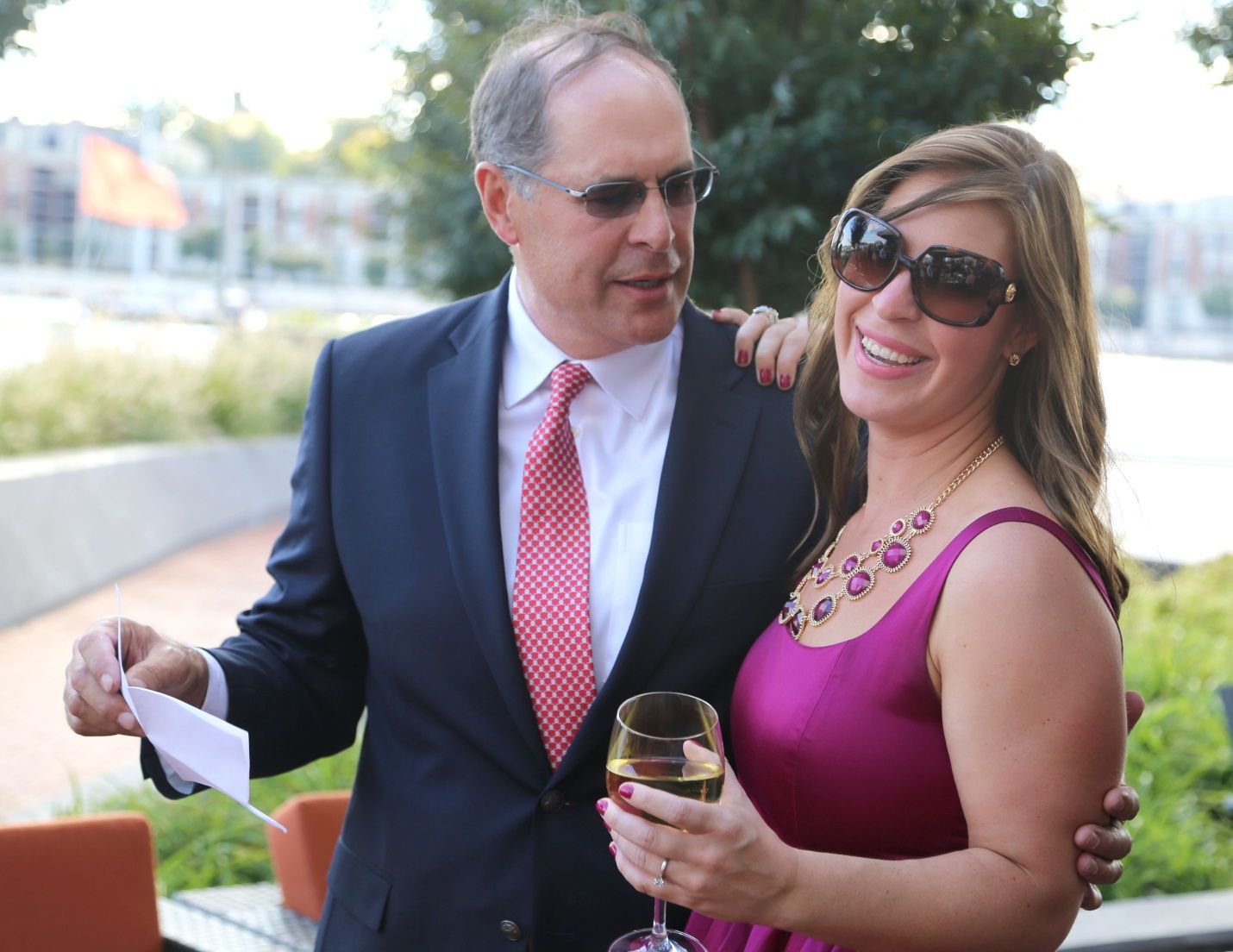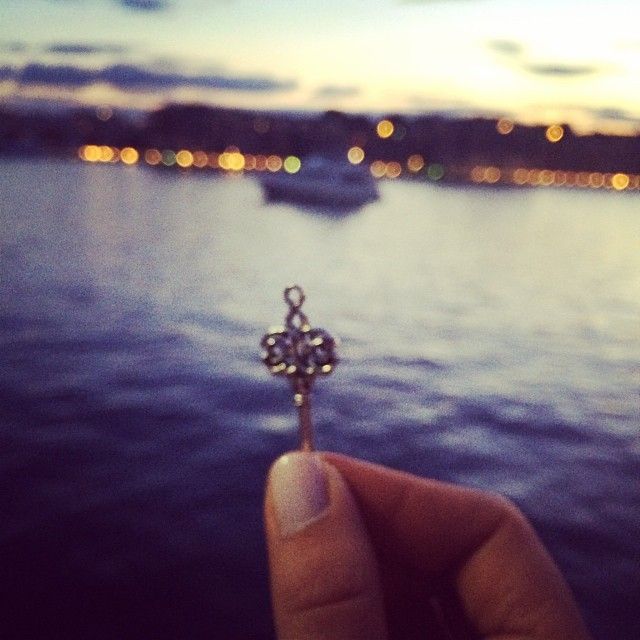 For my next post, I am going to talk about the wedding dress hunt, which is going amazingly! Stay tuned!! – Monika Reynolds
Monika is a fashion and lifestyle blogger at champagne-picnic.com. You can follow her while she builds a fabulous lifestyle on Twitter and Facebook.
---
---