CP Ties The Knot: Perfect Paris Proposal
December 02, 2014 by Monika Reynolds
When I met Mike, I looked like this:
This photo encapsulates my life at the time – questionable hair styles, questionable outfit choices, and always surrounded by alcohol. I had just turned 21 and was virtually never sober. I was bartending at Mex Tequila Bar in Power Plant which I couldn't decide if it was the coolest thing in the world or the worst thing to ever happen to me. I actually remember seeing Mike for the first time. I immediately said to myself, "I have to know who he is." A girl I was working with was talking with them, so I had her introduce me to the group he was with. Mike was much more shy than his friends but I was determined to get to know him. Next thing you know, I am writing my phone number on a bar napkin with my name on it. Pretty bold move if I do say so myself.
From that moment on we were pretty much inseparable. We went out on a few dates at first which quickly turned into a relationship. Upon graduating from Towson (and growing up A LOT), I moved downtown to be closer to him. The funny part is – I grew up in New Jersey and Mike grew up in Florida, neither of us ever thought we would end up in Baltimore. After another year or so, we moved in together have made this city our home. We have made countless memories in Charm City and everywhere else over the past 4 years. Mike has made me a better person and I couldn't be more thankful that I decided to write my number on that napkin that fateful drunken night.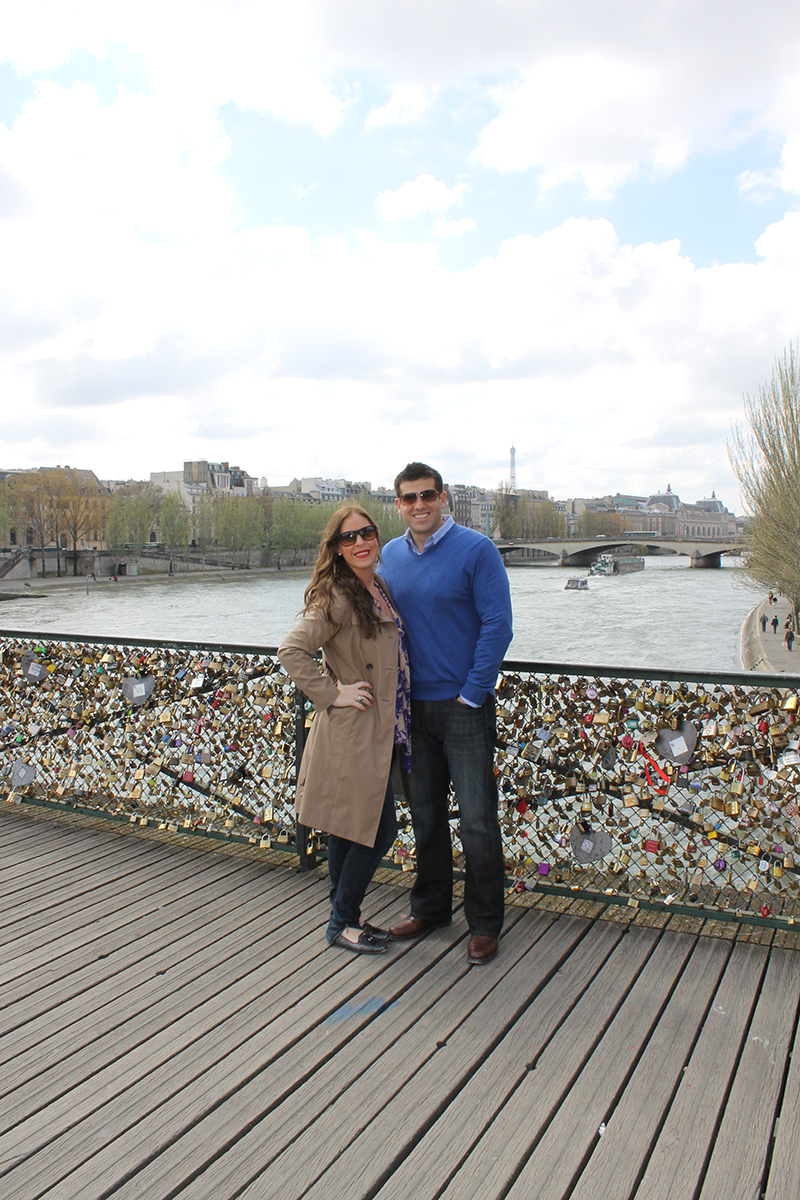 This past Spring, we decided to take a trip to London to visit my sister who was studying abroad. From there, we took a train over to Paris to celebrate our 4 year anniversary, which just so happened to be the day we arrived. Our first stop was the Pont des Arts bridge (AKA the Love Lock bridge). As we were walking up to the bridge I realized we didn't have a lock to put on. Mike turned to me and said he had a special lock made for our anniversary. I definitely thought this was the moment he was going to propose (everyone had their suspicions).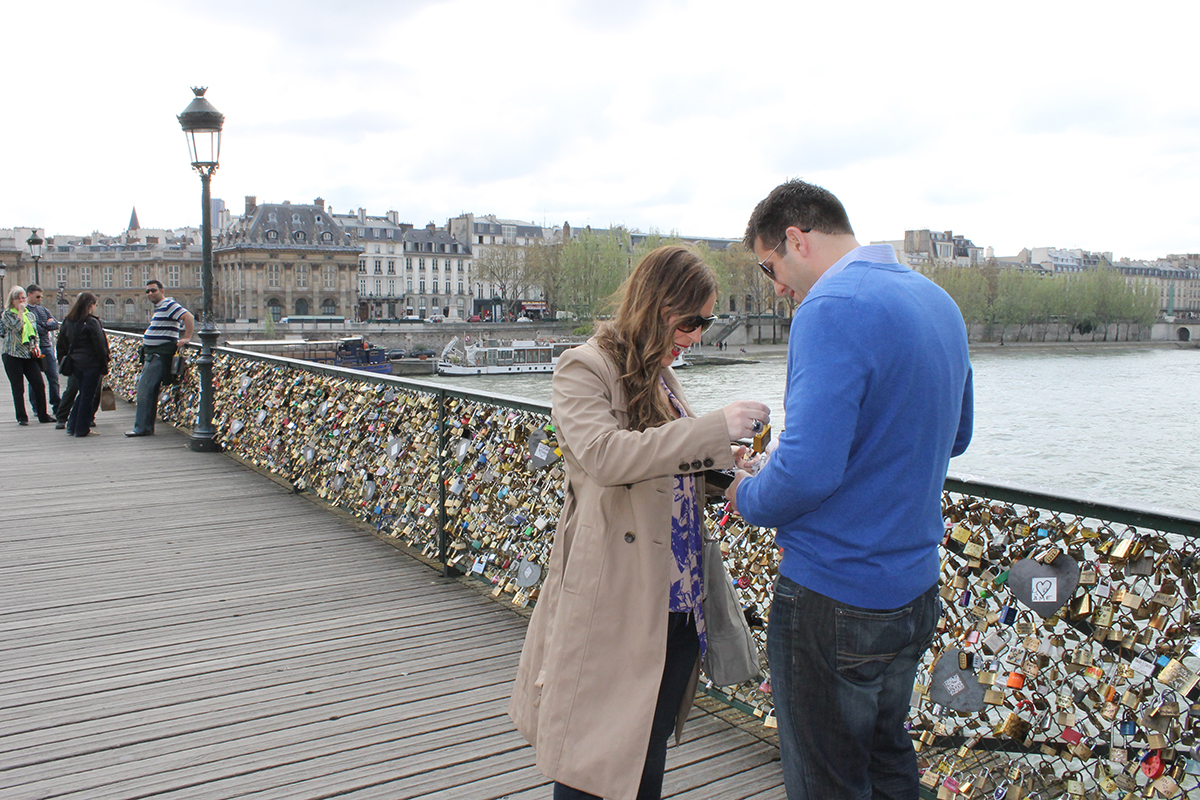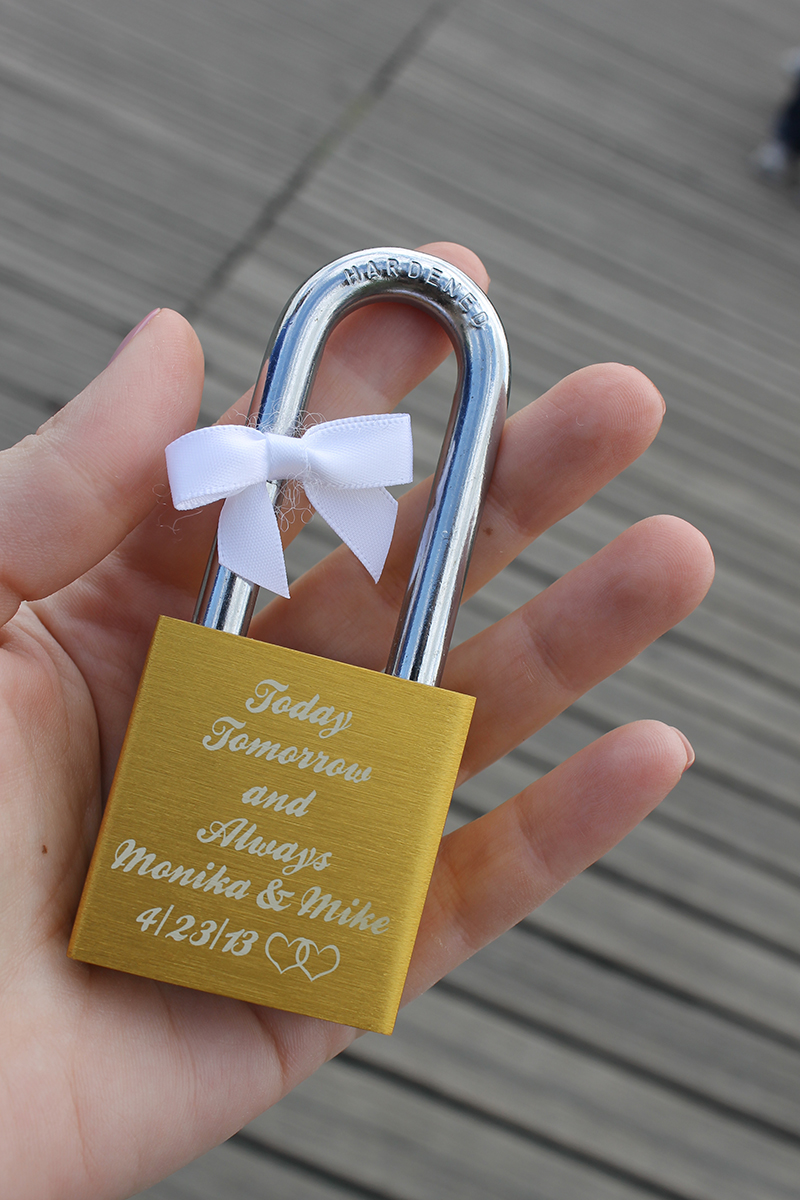 It was amazing! But when he didn't propose, I thought – maybe this isn't the moment, and he just wanted to celebrate our anniversary. So we found a place on the bridge for our lock and took some photos with it.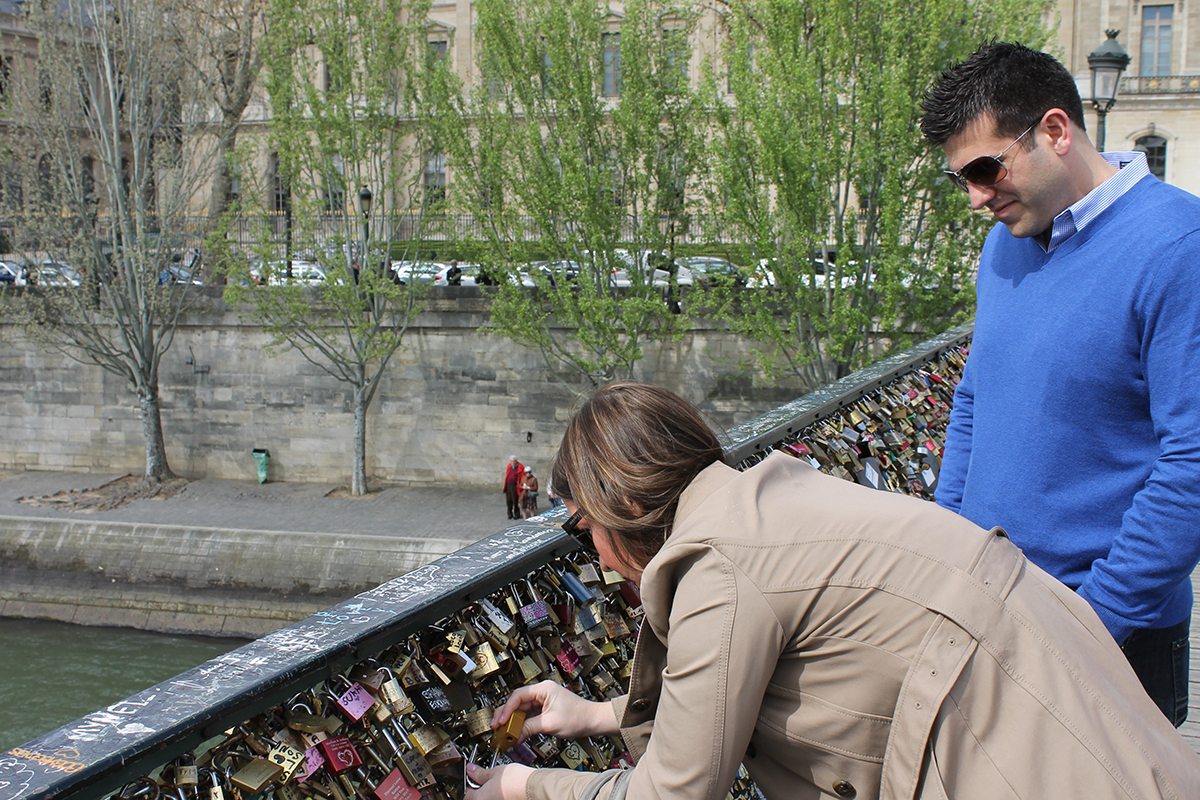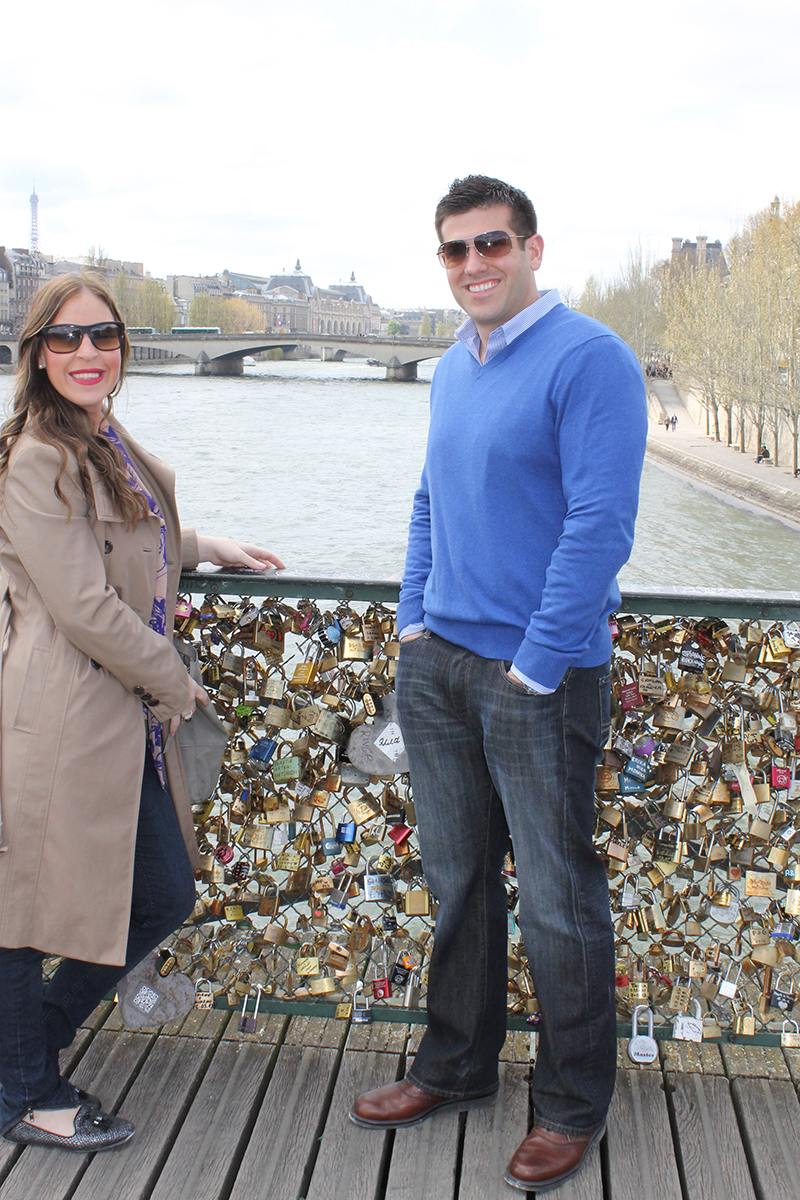 Just as were about to throw the keys in the Seine River, he turns to me and says "I have another special lock for you."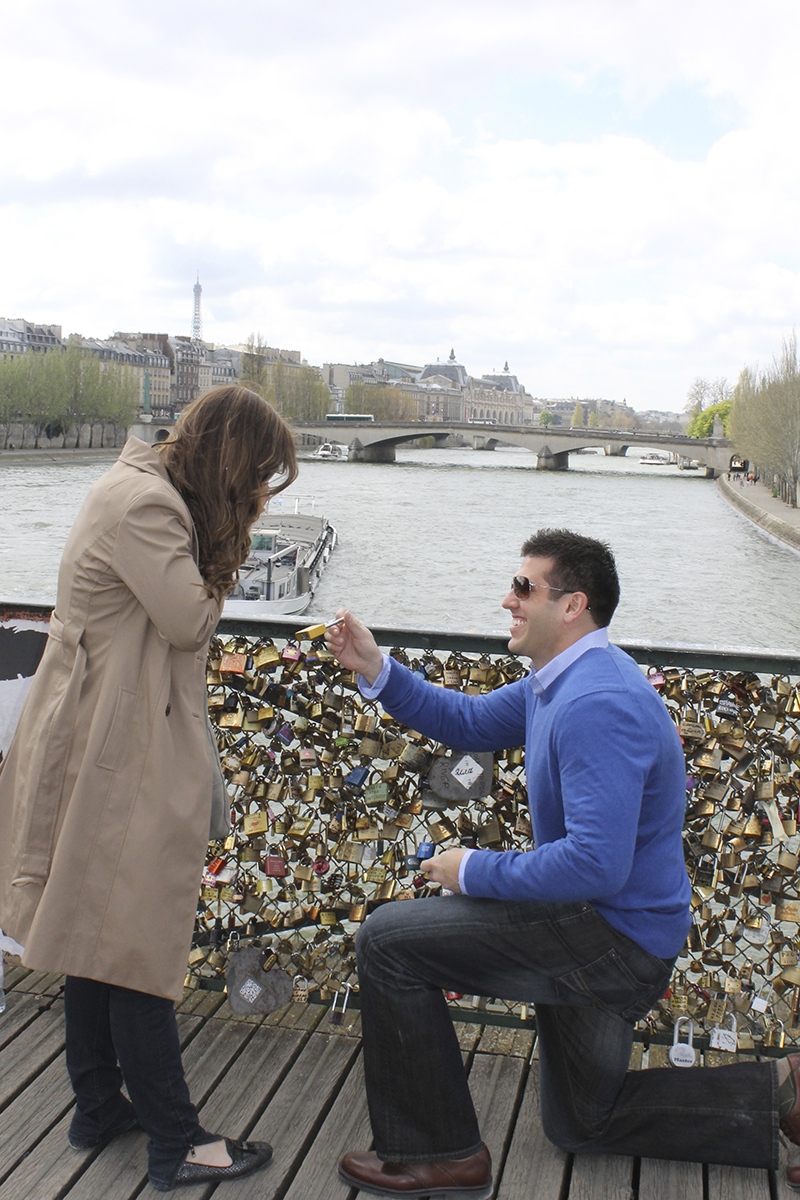 On the lock was engraved "Will you marry me?" and I instantly broke down into tears. It was the most amazing moment of our entire lives and I still can't believe we actually got engaged in Paris.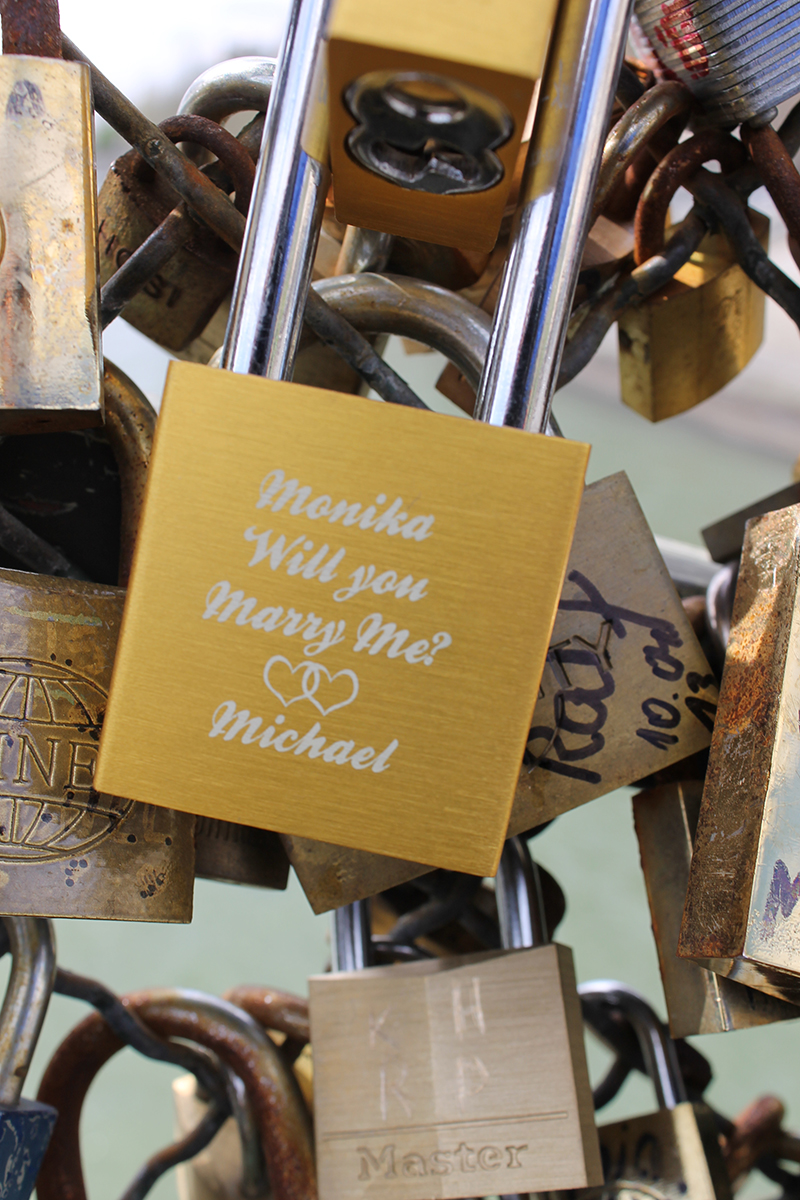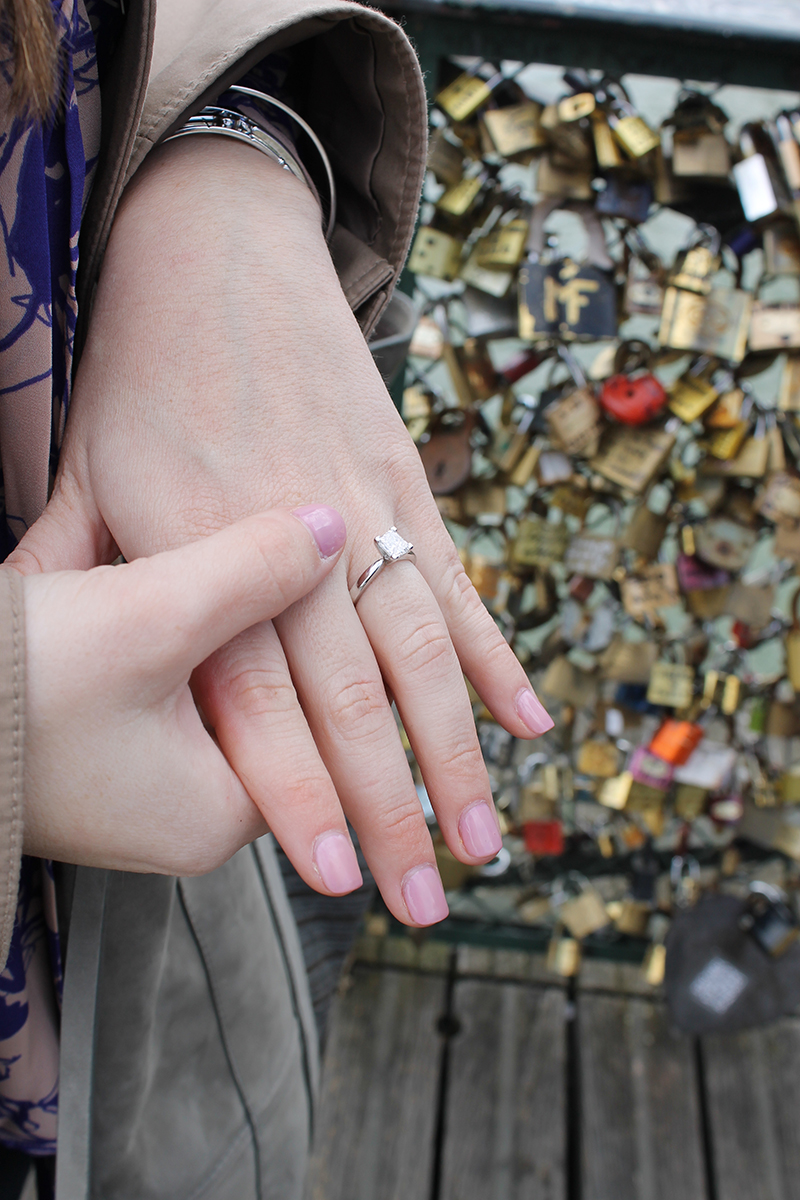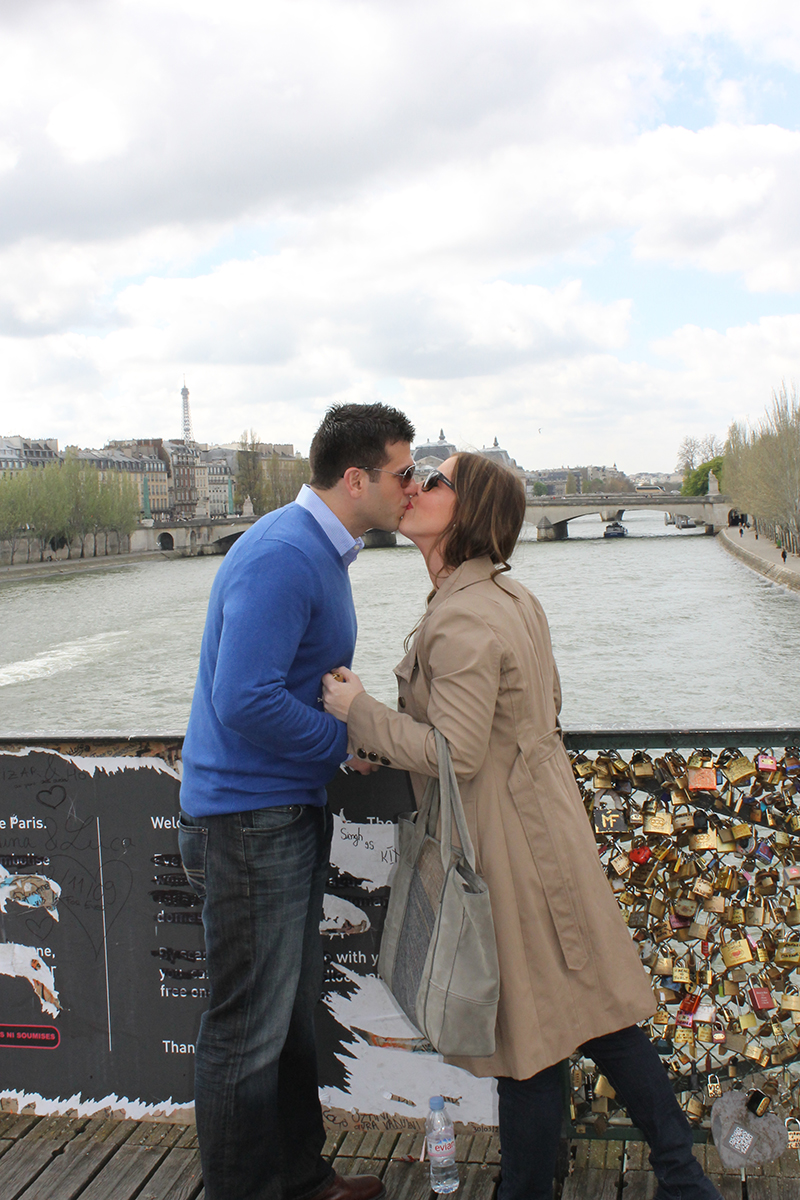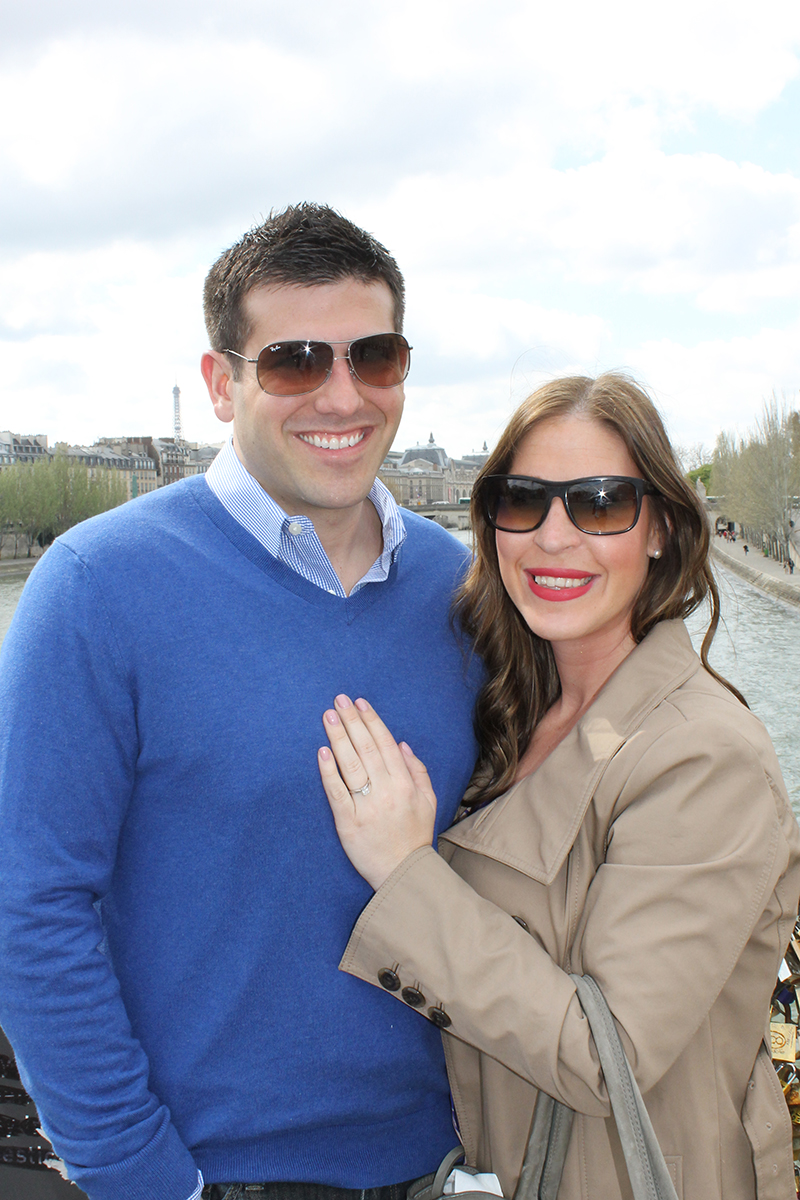 Once the excitement of the proposal was over and lots of photos were taken (by my sister who captured the entire moment!), we threw the keys to our locks in the river which means our love will last forever (obv!). Basically, it was the most romantic way Mike could have proposed. I couldn't have chosen a better person to spend the rest of my life with. We are so very happy and excited to begin this journey together.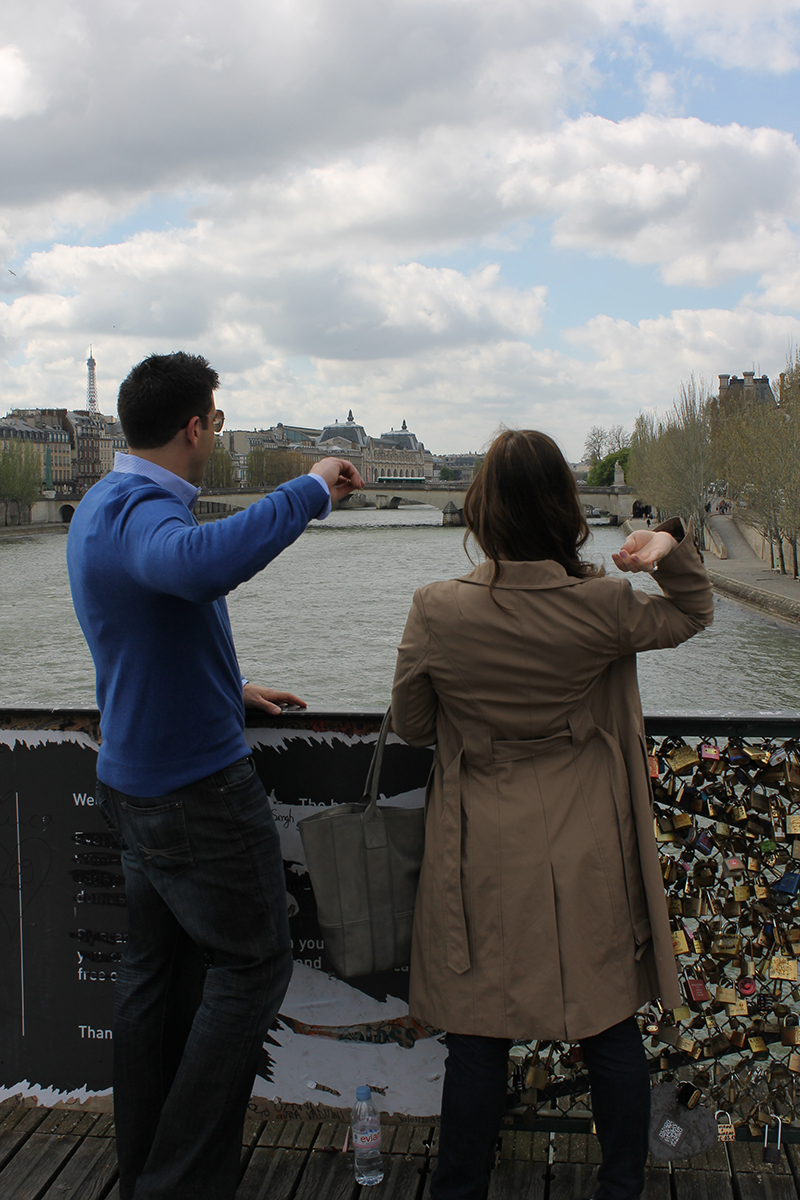 I guess working at Mex Tequila Bar wasn't the worst thing after all.
– Monika Reynolds
Monika is a fashion and lifestyle blogger at champagne-picnic.com. You can follow her while she builds a fabulous lifestyle on Twitter and Facebook.
---
---