Operation Honeymoon: It's UnBelizeable!
October 24, 2014 by Mackenzie Melfa
When Dave and I talk about what we want out of a honeymoon two words consistently pop up: adventure and relaxation. This may seem contradictory BUT there is a destination not too far from here that offers BOTH!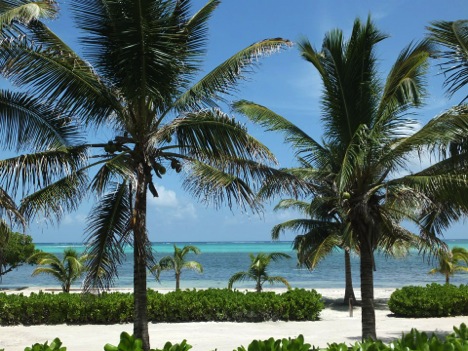 Abergris Caye. Photo by Mackenzie Melfa.
Welcome to Belize; home to Ancient Mayan Ruins, lush jungles, and stunning ocean sunrises. Located in Central America, it's a quick flight from Miami and American citizens do NOT need a visa to visit (if you stay for less than 30 days). Belize was not on my radar until about eight years ago when my aunt and uncle moved to the tiny island of Ambergris Caye, Belize to run a bar and restaurant. It took me a few years before I could get down there to visit but it only took me about two minutes to understand why they had moved.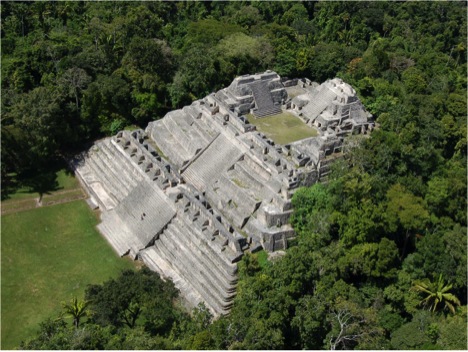 Mayan Ruins. Photo by Belize Tourism Board.
Never before had I been someplace where in one day I could explore a Mayan Ruin, tube through an elaborate cave system into a stunning rainforest, then snorkel over the second largest barrier reef in the world! Belize really has something for everyone which is why it makes an ideal Honeymoon Destination.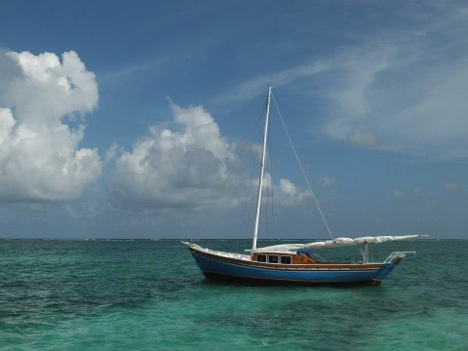 If Dave and I decide to choose Belize for our Honeymoon I think the itinerary would go something like this …
Step 1: Relaxation.
Ambergris Caye is the largest island off the coast of Belize and home to numerous romantic resorts and hotels. You can spend your days snorkeling by the barrier reef, diving at the world renowned Blue Hole, or just sailing over the crystal clear water. When you've had enough sun and salt water rent a golf cart (you won't find many cars on the island) and drive into the town of San Pedro. San Pedro is home to several delicious restaurants run by locals and expatriates from the US and Canada. There are artists galleries, jewelry shops, and lots of beach bars.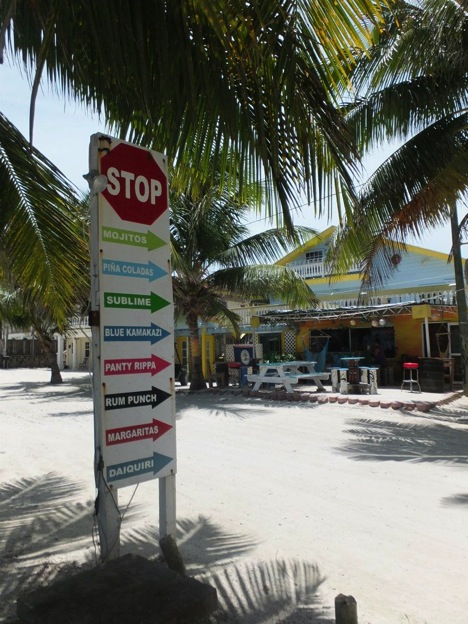 Wayos Beach Bar. Photo by Mackenzie Melfa.
Step 2: Adventure
After a few days soaking up the sun it's time to move to the mainland. Into the jungle we would go to stay at one of the luxurious, beautiful, and secluded resorts. The options are endless when it comes to daily excursions. Our top picks would be exploring the Mayan Ruins of Altun Ha or Xunantunich, cave tubing, zip lining, and hiking to a few waterfalls. The wildlife is pretty spectacular with hundreds of different bird species, jaguars, and other big cat's.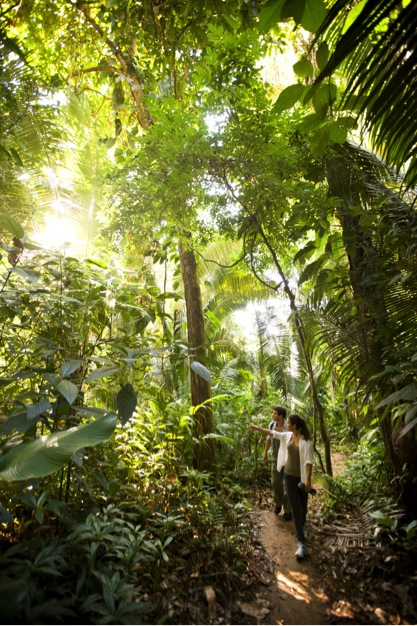 Belize Rainforest. Photo by Belize Tourism Board.
Belize sure would make a great honeymoon destination for Dave and I! But is it the one?! Check in with me next month when I explore another option set in the hills of Andalusia. – Mackenzie Melfa
---
---